Name
: 'Vulcano'
Age
: 29
Affiliation
: Assassin
Appearance
: Vulcano is actually quite tall, 6,6' to be exact. His hair, chestnut. His eyes, heterochromatic. His right eye is baby blue, the left one is almost pitch black, but is actually brown.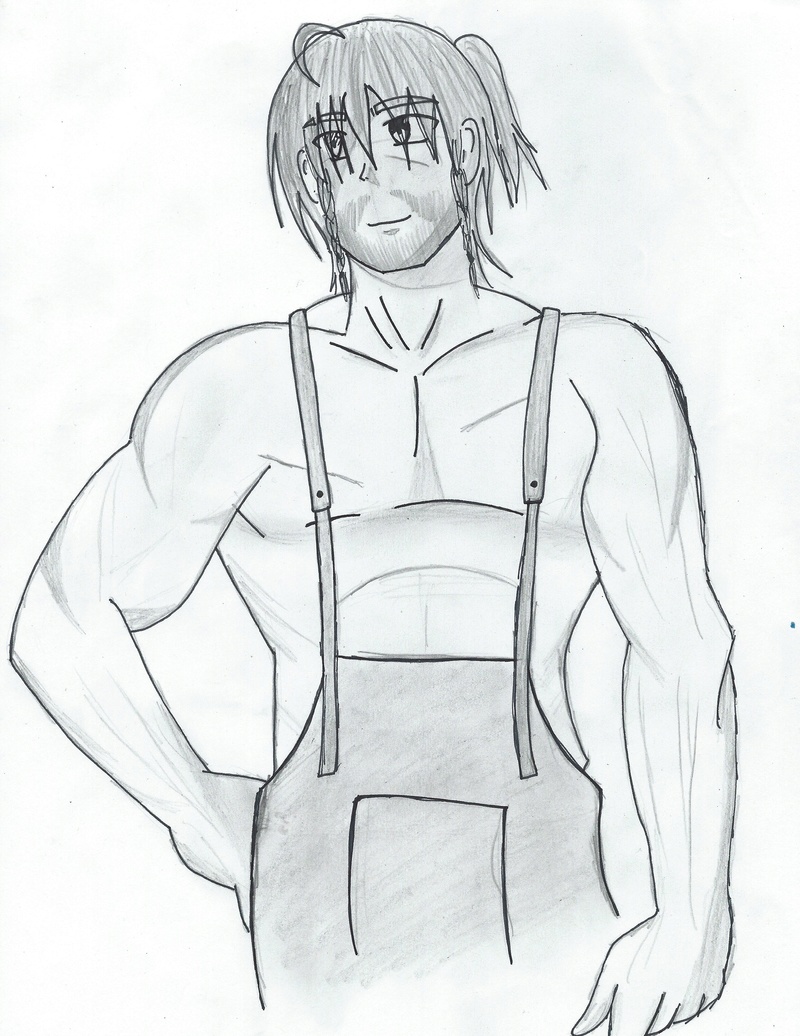 Personality
: Vulcano is actually pretty calm and smiley. Surprisingly enough, he is quite cuddly and loves to party (he's a heavy drinker, he needs lots to get drunk, so he often wins at drinking games!). Intelligence is not his strength but he does try, without necessarily succeeding. He's also really caring and gentle… to the ones he loves! He's a beast to the ones who do him or his friends bad.
Favorite Weapons
: Sword, hammer
Strengths
: He is physically strong, surprisingly quiet and agile. He can be do mission that require stealth. He does the best weapons and, it may come as a surprise, but he is also the best sewer! He is really delicate when he forges, but also when he makes or repair the uniforms Assassins will wear. He can battlements and defensive positions easily, just as he can break battlements and defensive positions almost by his own.
Weaknesses
: Vulcano is quite naïve. It may be due to a slight mental retardation or a light PTSD. It is not quite known. He his physically heavy, thus even if he can do stealth missions, it is better not to send him aboard. It is also difficult not to see him: he's not only tall, but really wide. He isn't really logical and has difficulties coming out with plans that make sense.
Background/Biography
: Vulcano apparently was born in Greece. It isn't quite sure, tho, because at the age of 5, he already was part of the Guild of Roma as an apprentice. He visibly never knew his name. When he had been found in Roma, it was because he had traveled by himself. He had been asked where he was from, but he apparently had no clear idea. He was given no name but was called Cucciolo because of his two different colored eyes.
At the age of 15, his destiny was being more and more self-explanatory. His muscular mass was way beyond the one of his companions and he had developed a real passion for weapons. His master, curious, took him to the blacksmith. Immediately, the boy worked with the man and became his apprentice. That's when his name shifted to become "Vulcano", the name of the Greek god of fire and forges. After a couple of years, Vulcano became the most reliable blacksmith to the Assassin's Creed, and thus ended up providing many cities guild's with his weapons and uniforms. At first only forging the armor pieces, Vulcano then started on making the whole uniform when he had free time. This developed his fine motor skills and dexterity, which then became priceless in his Assassin training, which he was still following quite closely.
Vulcano is still recognized to be a fine weapon forger and a good sewer, to everyone's surprise.