Name: Oda Iori
(In case someone will need it so I post the Japanese characters also.)
Age:19
Affiliation: Assassin
Appearance: Red hair (in fact it more like pink), always wearing a blue hoodie and a dark-blue jeans. Black eyes, but usually wearing red colored contact lenses, because he haves myopia and a little bit astigmatism. Nearly 178, pretty high in the Japanese brotherhood.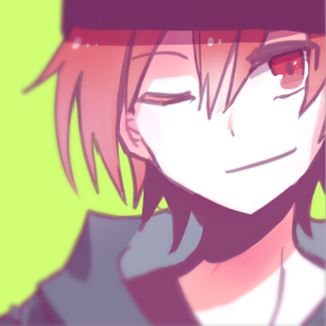 Personality: Not very good at the relationship between people, love smile but not really close to anyone. Foreigner, so then have a terrible English but like talking to everyone who wants to listen. Not trust anyone.
Favorite Weapons: Sword (the long knife, nearly 1.5m), shadow blade, and Shuriken.
Strengths:
*Patience
*Learn new stuff quickly
*Good at hiding.
Weaknesses:
*Not good at English
* Have myopia and a little bit astigmatism
*Have mysophobia.
Background/Biography: He is the oldest brother in a traditional Assassin's family. When he was five, his father teaching him everything about the Assassin and the Templar. When he was nine, he joins the Japanese brotherhood formed, and he got his first mission when he was ten-years-old. For the brotherhood, he didn't even finish his elementary school. After the team attacked by Templar, as a survivor, he ran to the America and try to find some help. Because of the experience of being betrayed, he doesn't trust anyone for now.