Name: Mara Dakota Henderson
Age: 19
Affiliation: Assassin
Appearance: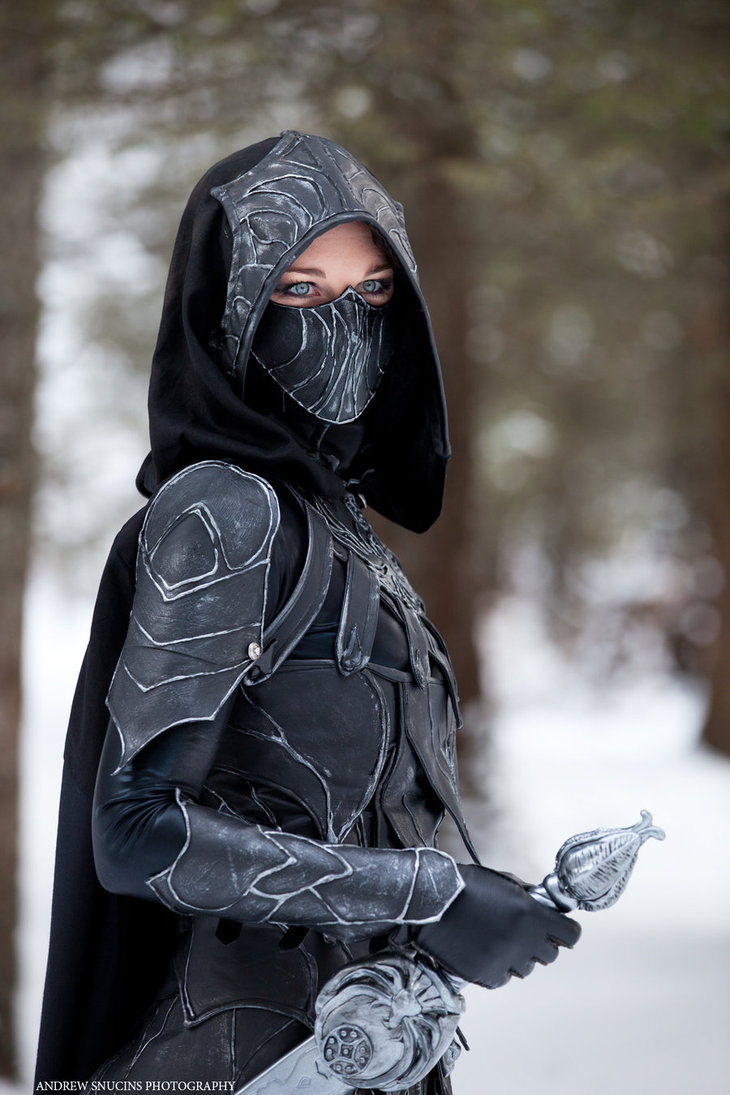 Mara is 5,6 and wears plain shirts, jeans, and cute sandals, when the temperature permits it. Else, she wears her Assassin outfit, which covers almost all her face!
Personality: Mara is calm and doesn't joke much. She isn't the kind to violently answer to insults. She will get them and never answer back, but she will remember them. Even though, she is the smiley kind and the comforting one. When she fits, it's more because she got a cause and not because she want to avenge herself of something. She knows what's right or not and got a fine sense of justice and logic.
Favorite Weapons: Bow and arrows, hidden blade
Strengths: She is quick, but also is open-minded and understanding. She is physically strong, enough at least to fight with bare fists. She is a good free-runner.
Weaknesses: She is a bit of a lone wolf, in life or missions, even if she tries not to be. She got difficulties to orientate herself in space and never talks a lot: which often gets to make her contain for years what she's waiting to say about something or someone that hurt her. She can't fight with heavier blades than her hidden one. She may be physically and mentally quick, but she's noisy and sometimes that gets her into trouble.
Background/Biography: Mara was born in the United States of America, Florida. Her big brother already was an Assassin when she was born, and soon she became one too. Being trained by him, they both went to their Assassins head quarter to practice, soon realizing that she was way better with a bow than with any weapon. Proud of her accomplishments, her brother went on taking care of her.
At the age of fifteen, while she literally was on a mission with her big brother, they both went to stop a weapon shipping from Abstergo at the airport. But once they came in, a synchronisation problem between the two young Assassins made them break the cover. They tried to escape but Mara came back alone at the Guild, shivering and sobbing; her brother never came back from the mission. We never really knew that had happened, but he probably got shot, regarding to Mara's wounds. She never told anything to anyone. That's when she became silent and quiet, not really making friends and trying to help others without talking to them. She had been sent on worldwide missions: her abilities were incredible, but still, it was barely impossible to send her with someone else. She always did refuse pairing with people.
Mara never talk about her parents neither. What is known is that her father was a mere civilian and that her mother was an Assassin too. She had no more brothers or sisters and continued training with bow and arrows, which were her weapon of choice. She had general studies in a civilian school: History and maths were her school strengths.