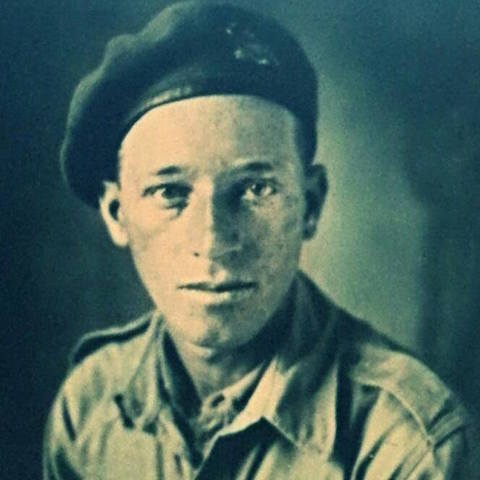 Name:
Arthur 'Art' [CENSORED]
Age:
Dependent on Memory Accessed [Born February 2 1916]
Affiliation:
Assassin
Personality:
Arthur is well-mannered, honourable, and has a wry sense of humour about him as well - in essence, an everyman of the 30's and 40's in North America. Despite his patriotism and contribution to the war effort he has every intention of returning home to his wife, and will be driven with every last ounce of his being to survive.
Favorite Weapons:
Colt Model 1911, Bren Gun
Strengths:
• Sie Sprechen Deutsch?:
Arthur's German heritage and being able to speak German conversationally was one of the selling points for the Assassin Order, which then trained him to become fluent in the language.
• All Good Business:
Before enlisting in the war and subsequently being recruited by the Assassins, Arthur owned and managed his own restaurant. This gave him experience in a variety of business skills which come in handy when trading secrets and making under-the-table deals. He can also whip up a delicious meal.
•The Name's [CENSORED], Arthur [CENSORED]:
Training and spending most of the first three years of the war at Camp X, Arthur was diligently trained in the use of codes and espionage tactics in and outside of combat.
Weaknesses:
• Brought a Gun to a Knife Fight:
Despite the training he has received, Arthur is still not as well-versed with the Assassin's signature weapon, the hidden blade, or very proficient with close-quarters melee weaponry in one-on-one combat.
• You Want Me to Climb a What?:
Also owing to his lack of Assassin training from a young age is Arthur's inability to free-run, this evens out the playing field or puts him at a disadvantage in chases.
• Humane Human:
Arthur was never raised to be an Assassin nor has he had the most extensive training to become one and, while this affects his skills, it also means he does not have the mindset of a killer. In fact, unless he's forced into doing so he would rather not and when he is he prefers to use a firearm from a distance. This can lead to hesitation when given the choice to take a life and may have psychological affects on him.
Background/Biography:
Arthur [CENSORED] was born in Ontario, Canada in the winter of 1916. There are very few records of his life before the war, however it is known he did own his own restaurant before being enlisted. A marriage certificate also indicates he married his wife, Mary, before the war.
When the Second World War broke out in 1939 Arthur did his duty and enlisted along with many others he knew, leaving behind the restaurant he owned to his wife and family friends. During the second week of training Arthur caught the attention of a visiting officer when he jokingly spoke German to a few of his buddies, something that the officer recognized as being an extremely advantageous trait. Arthur was pulled out of regular training and sent to Camp X, in Whitby, Ontario, where he was further trained in the arts of stealth, codes, and espionage, in addition to the regular training he was to receive before.
The first few years of the war were spent training and eventually supervising the activities at Camp X and, despite his misgiving of needless killing, would also become a trainer for an OSS training program for assassination and elimination. It was at Camp X that Arthur was exposed to the secret war between Assassins and Templars and eventually inducted into the Assassin Order. Arthur primarily worked attempting to decode German transmissions, specifically looking for intelligence that pertained to Templar activities.
Shortly before the Attack on Pearl Harbor Arthur was transferred to a branch of the Assassin initiative in America known as 'Ghost Company' . It was in Fort Campbell that his more "hands-on" involvement in the war effort began and where he met Niccolo Inverni.