Name: William Blackwood
Age: 24
Affiliation: Pirate, later associate of the Assassins
Appearance: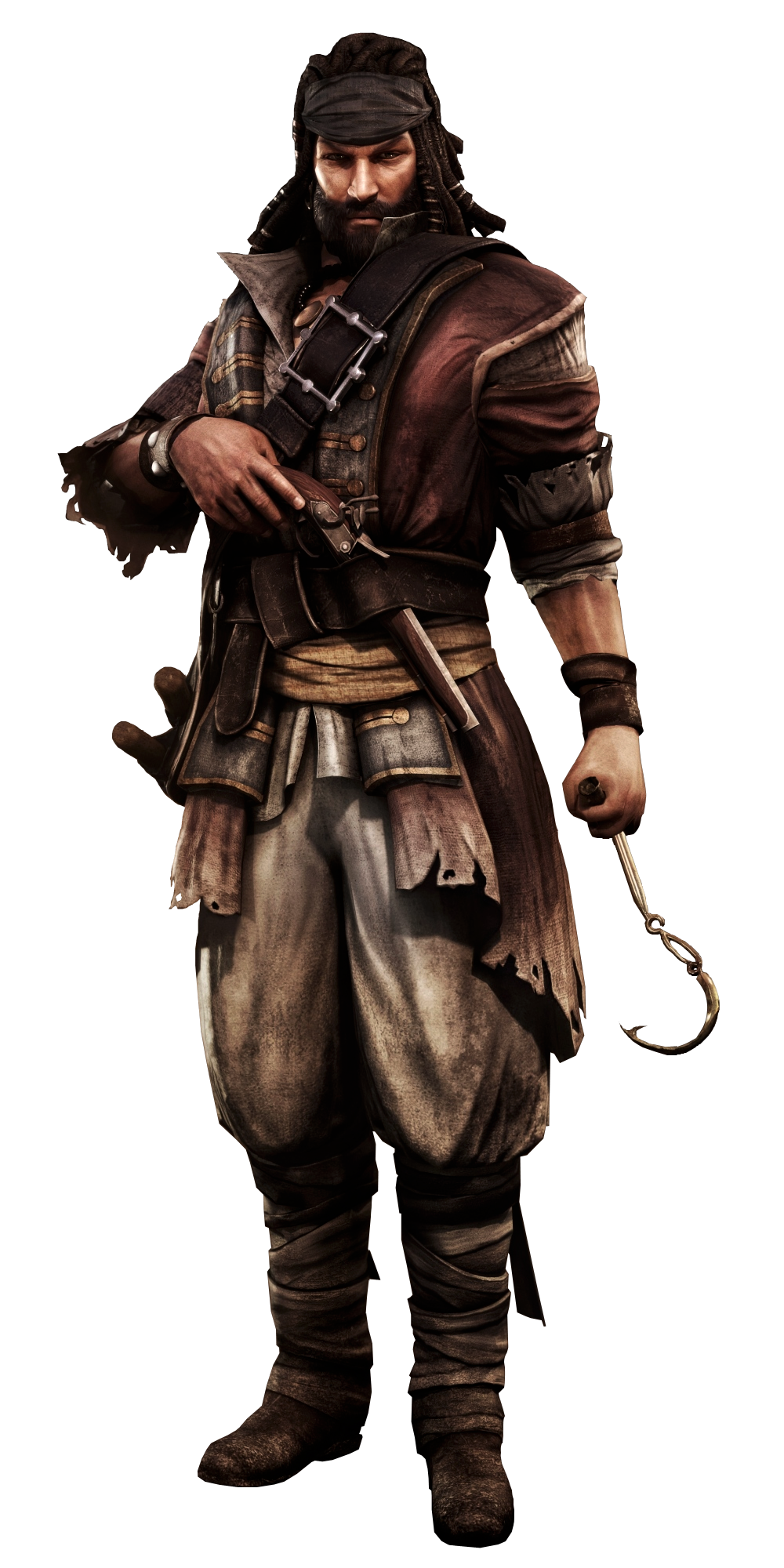 Personality: Loves a good fight and is very loyal to his crew, will charge head first into battle just to save a friend. A very stoic man that loves a good tale and good ale, also loves jokes.
Favorite Weapons: Privateer cutlass, flintlock pistol, dual hidden blades
Strengths: Very strong and despite his size is talented at freerunning,
is a great swordsman and a strong swimmer. Good sailor that could pilot a damaged ship across the atlantic with only losing minor things on the way.
Weaknesses: Is an alcoholic and has terrible marksmanship, requiring close distance to get a good shot at his target, has a weakness for strong women.
Background/Biography: Born to a Scottish father and an Irish mother in Kingston, Jamaica. When he was young his father joined the navy, due to this William hung out with his uncle very often. His uncle was a fisherman known for catching sharks, on his 10th birthday his uncle gave him a shark tooth necklace, his father's remains were returned to Kingston a month later. Instilled with a love of the sea from both his father and uncle, William joined the navy at 18, but was unsatisfied with it and deserted, he returned to Kingston with a friend and the duo rose a crew and stole a brig from the docs. The ship was renamed
The Reaper's Bounty
and sailed around the atlantic committing acts of piracy. He found a box once belonging to Julien du casse, it contained hidden blades, William decided to keep 2 and hopes to eventually return the rest to the group they rightfully belong to.